Meghan Markle's Quotes About Marriage Will Literally Melt Your Heart
Meghan Markle will soon walk down the aisle towards her prince. While there's nothing quite as exciting as a royal engagement, Markle has remained incredibly level-headed the entire courtship. However, that's not to say she's not a total romantic at heart. I mean, she's an American who is marrying a prince — it doesn't get more Hallmark movie than that. She has opened up a decent amount since she and Prince Harry's relationship went public, and their relationship seems so sweet. Meghan Markle's quotes about marriageand relationships will give you all the butterflies in your stomach.
Of course, Meghan Markle and Prince Harry look incredible together. They're gorgeous. However, it's their genuine connection that makes it impossible to look away. In the words of Markle, "We're two people who are really happy and in love." After looking over these Markle quotes — it seems that a guy like Prince Harry is who she's been looking for the whole time.
The two may have a love fit for the big-screen, but in real life, the couple keeps it quiet and low-key. Even their engagement was intimate. It all happened over a roast chicken, but Markle said that she literally could not wait to get engaged to Prince Harry. During an interview with BBC about the engagement Markle said,
I WOULD KILL FOR A VIDEO OF THE PROPOSAL. Sadly, I don't think we'll ever get one. Obviously, marriage is all about the love, trust, and respect between two people, but it also comes with a nice hunk of jewelry. Don't hate, appreciate. Markle has a very special ring on her left hand — it is made with stones from Princess Diana's jewelry collection.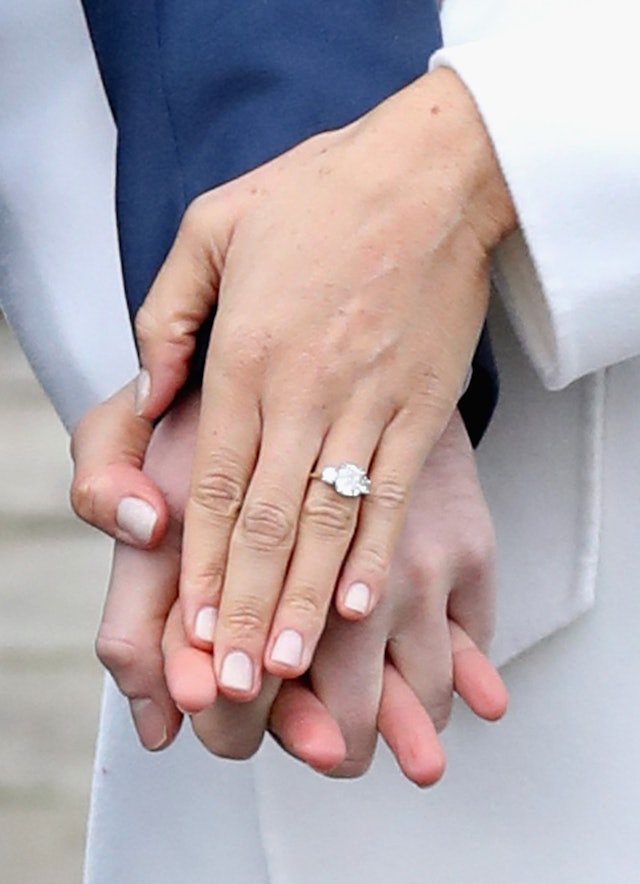 Markle knows how important family is when you decide to spend your life with your partner (when you marry someone, you marry the family). The fact that a piece of Harry's mom can stay with them is amazing, and Markle loves that tie to his mother. She told the BBC,
As far as Markle's family, she grew up a little less traditional, but still surrounded by love. Her parent's divorced when she was two years old. However, Markle has talked about how they still shared vacations, dinners, and a lot of other memories together as a family.
The example of marriage she learned from her parents was how to keep the peace and stay close-knit. She told Vanity Fair,
Intimacy, thoughtfulness, and family are all important to Markle when it comes to marriage. However, kindness is key. Before the engagement, before Markle and Harry even met, there was a friend who set them up. Markle recalls asking, "Is he nice?" If he wasn't kind, it wasn't going to work (even if it was Prince Harry).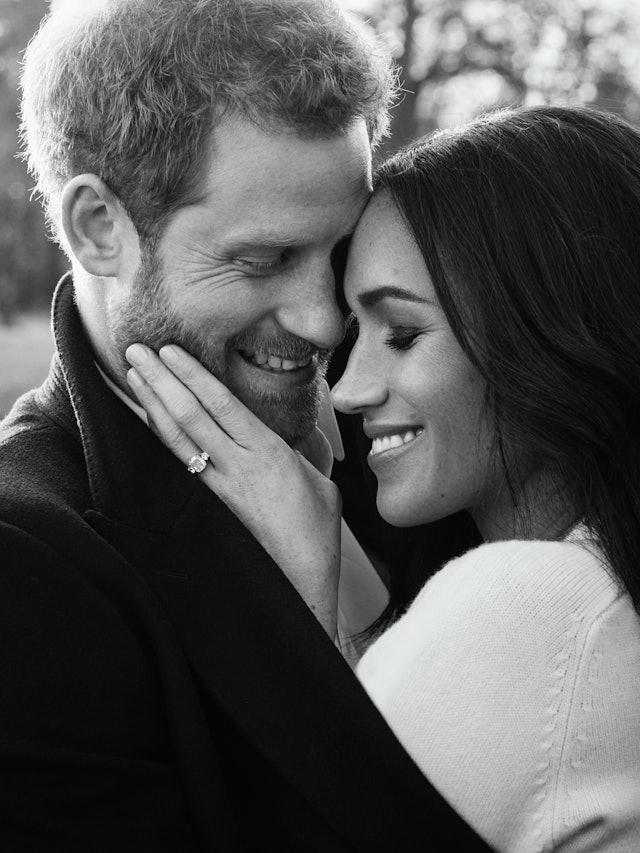 As reported by PopSugar, Markle said,
Markle and Prince Harry seem like a compatible and loving couple. Obviously, Harry checks all the boxes on Markle's husband material list. Wishing them all the happiness.